江苏鑫德隆网站正式上线。
发表日期:2021-03-26 02:44:00   文章编辑:admin    浏览次数:201
江苏鑫德隆官方网站https://www.xdl-ceramics.com是一个纯英文网站,由宜兴博路网络定制设计而已,包含手机端,产品主要以出口为主,因此网站服务器主机采用了美国服务器主机,以供欧美国家更快速地访问。



OUR HISTORY

Xindelong Ceramics is a company dedicated to the engineering of technical ceramics and high precision advanced ceramics.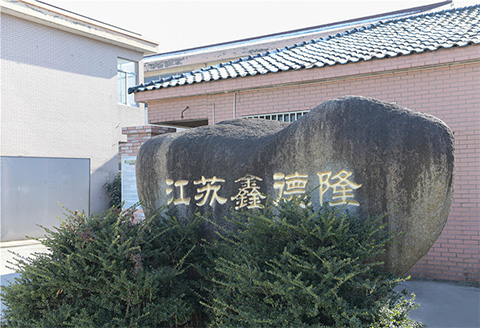 For over ten years, Xindelong Ceramics has dedicated in manufacturing and processing precision parts/components with a wide range of products and services covering high precision ceramics and high performance ceramics, such as machinery ceramic parts/components, textile ceramic parts, electronic ceramics parts, engineered ceramic components, pump components, valve components, flow components, wear components, corrosion resistant ceramic parts, high temperature ceramic parts, welding ceramic parts, ceramic parts for semiconductor etc.
The materials is including alumina, zirconia, silicon carbide, silicon nitride, mullite, cordierite and steatite and so on. The markets we serve are wide and diverse; from machinery and aerospace through to electronics and energy power generation. And based on technical knowledge - over ten years of it in fact - our reputation as a solution provider is also well charted and highly respected.
Xindelong Ceramics has extensive in-house machining facilities - including CNC machines,axis machining centers, drilling, milling, grinding, polishing, sawing, tapping, threading and turning - to enable us to manufacture technical ceramic components to the highest specifications.
A fully controlled inspection facility with co-ordinated measurement system accurate to 0.01mm is also in operation to ensure that our rigorous quality standards are mai
Xindelong ceramics operates to the very highest quality standards and holds ISO9001 Certification.
OUR TECHNICAL TEAM
Ever since establishment, Xindelong Ceramic takes "Prevailing Quality, Supreme Services and Prompt Delivery" as the company creed and is highly appraised and
supported
by cooperating businesses for years. We are most thankful for the friendly support and hoping to continuously receive advises, support and encouragement from you all.
如没特殊注明,文章均为博路网络原创,转载请注明来自https://www.boroad.net/news/zuixinqianyue/2021/0326/306.html